Covent Garden Market



To the right of the covered market closest to St Paul's Church is part of the original structure which is largely untouched and therefore still bears the trade lettering painted on the stonework to advertise the wares of the original occupant. (The more obvious 'BAR CREPERIE' above the door is modern and at least in keeping.)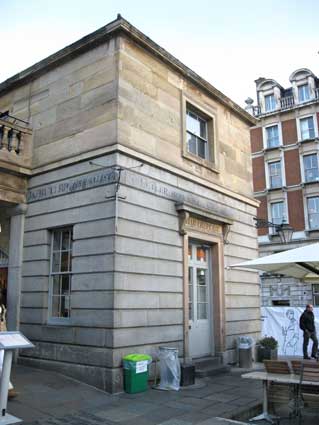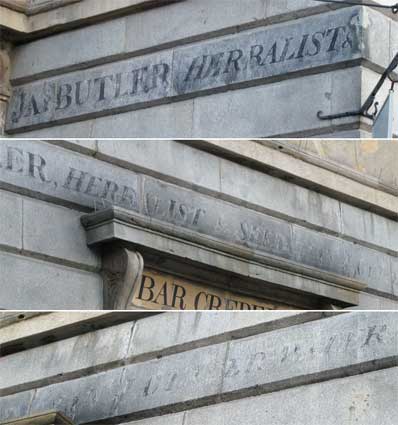 2012 images


On the three sideas are, respectively:
'JAs BUTLER HERBALIST &C
JAs BUTLER HERBALIST & SEEDSMAN. LAVENDER WATER &c.
'JAs BUTLER HERBALIST &C'
the lettering either side of the corner lamp is very faded, but close inspection reveals the delightful period ring of the trade of James Butler. We wonder when he occupied the premises. If the date on the other end of the market (1880) applies here, it could be right for the herbalist.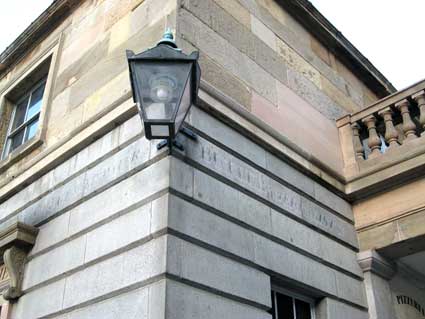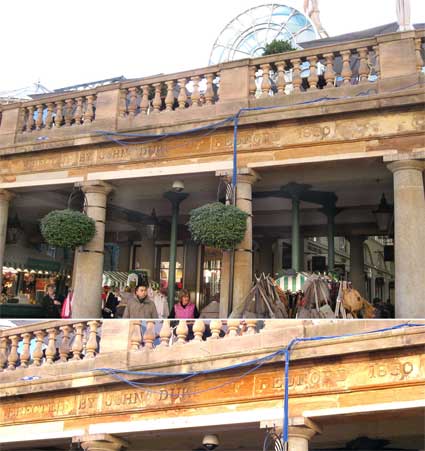 2012 image


'ERECTED BY JOHN, DUKE OF BEDFORD 1880'



is carved into the lintel above the Flower Market entrance closest to the Royal Opera House. The enhancement below shows it slightly more clearly.

For further examples see our London Galleries page, including some from the Covent Garden area.