Ely
The flatlands of the Cambridge fens have few hills, but the small mound upon which Ely with its extraordinary cathedral stands is visible for many miles. Below is an example of wall-lettering from Broad Street opposite a shop - now a furniture dealers - bearing the name 'Graven' on the wall. Clearly an important business, the characteristic large, pale painted oblong cartouche with its quadrants nibbled out at each corner bear the sign:


'J. GRAVEN
ENGINEER AND
AGRICULTURAL MACHINIST'


making it very visible to travellers along this once busy side road. There is an apparent drop shadow on the characters.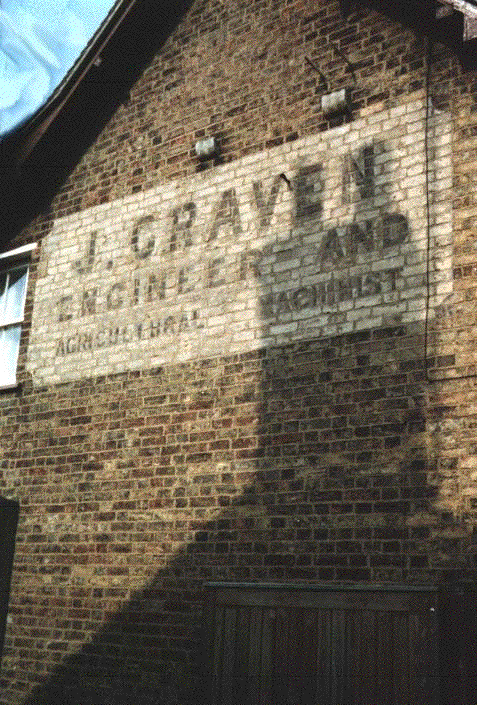 James Graven & Sons Ltd is a well established family business, founded in 1860. At the height of the industrial (and agricultural) revolution this company serviced (and perhaps supplied) the mechanical implements which were becoming widely used in this heartland of the most fertile growing soils in the country. Today the company owns and operates two supermarket sites trading as Budgens, in Soham and Dersingham, along with three BP service stations, situated in Chatteris and Ely.
Home
Return to Historic Lettering from outside Ipswich
Please email any comments and contributions by clicking here.


Search Ipswich Historic Lettering

©2004

Copyright throughout the Ipswich Historic Lettering website: Borin Van Loon No reproduction of text or images without express written permission