Sometimes the most ordinary-looking roads have a story to tell...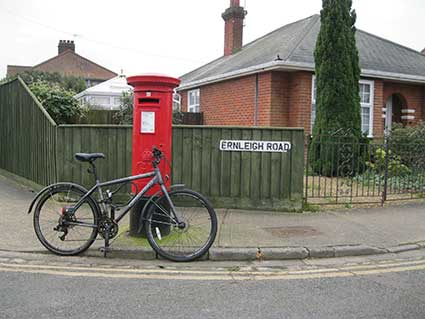 2016 image
Ernleigh Road was developed (in the 1930s, judging by the architectural style) by a local builder Ernest Lee. "I had already worked out the reason for the name of the road through the original conveyance, it also mentions that Ernest William Lee lived at "Halliwell" Cauldwell Hall Road. So I assume that he also developed the road south of Ernleigh Road, yes, Halliwell Road [both off Britannia Road]."

Note from Robert who in 2011 bought a house in Ernleigh Road – thanks

.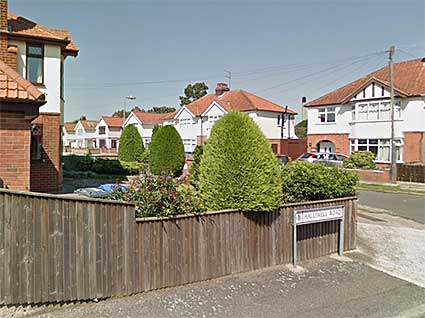 Halliwell Road
[

UPDATE

: 29.12.2012:Additional information from Nicky Manning: "I have just been looking through some historical facts. My Great Grandfather was Ernest Lee the builder who lived in Cauldwell Hall Road and built Ernleigh Road etc. As far as I can gather from family conversations he went missing after the war.... never to be seen again. My father is still alive and could probably fill in some gaps if you were interested. The family owned several houses in the Spring Rd area which were rented out from what I can remember; Ernest's son Cyril (also a builder) lived in Cauldwell Hall Road until his death in the 1990s?"]





Please email any comments and contributions by clicking here.
©2004 Copyright throughout the Ipswich Historic Lettering site: Borin Van Loon
No reproduction of text or images without express written permission