Gippeswyk Park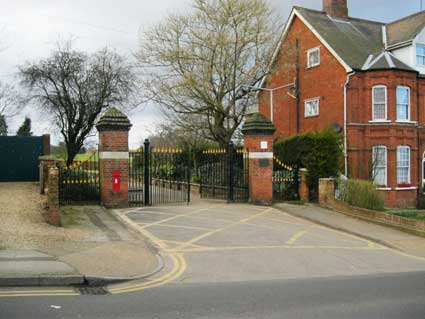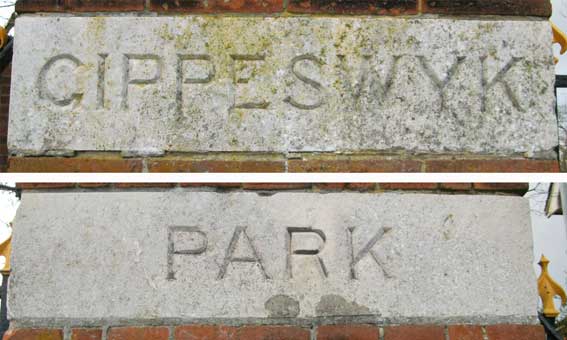 The entrance to Gippeswyk Park opens onto the very busy Ancaster Road. The redbrick pillars bear stone sections with chisel capitals: 'GIPPESWYK' and 'PARK'; it is so good to have the ancient, Anglo-Saxon name of the town immortalised in this way. Other variants of the early spelling are shown at the foot of the page. The 'Park' pillar has a metal plaque giving the very pacifist information:


'

GIPPESWYK PARK

PRESENTED TO THE

BOROUGH OF IPSWICH

IN 1910, BY

PHILIP WYNDHAM COBBOLD, J.P.

AS EXECUTOR AND IN COMPLIANCE WITH THE WISHES OF

FELIX THORNLEY COBBOLD, M.P., J.P.

TO BE MAINTAINED AS A PUBLIC PARKAND RECREATION GROUND,

AND NOT TO BE USED FOR THE DRILLING, OR INSTRUCTION OF

SOLDIERS, OR FOR ANY MILITARY PURPOSES WHATSOEVER.'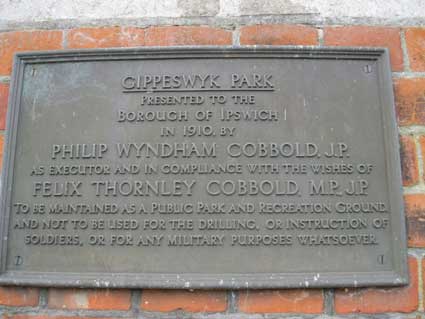 2015 images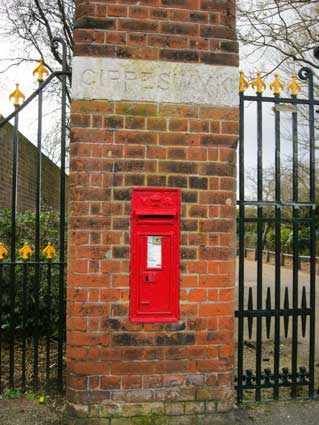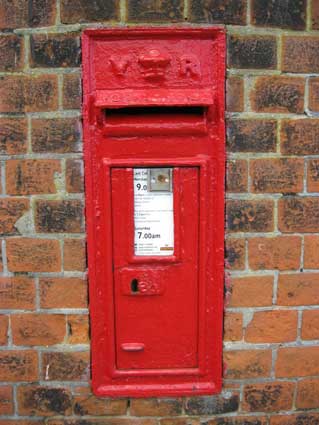 Felix Thornley Cobbold is commemorated on a plaque on the Reg Driver Centre in Christchurch Park – an amenity which also exists because of his philanthopy. He bequeathed to Ipswich, amongst other things, 45 acres of land for Gippeswyk Park to be established by the Borough, plus cash for fencing it.
The 'Gippeswyk' pillar embodies a postal wall box. This Victorian box has been overpainted in 'pillar-box red' so many times that the detail is encrusted and almost unreadable:


'V R

POST OFFICE'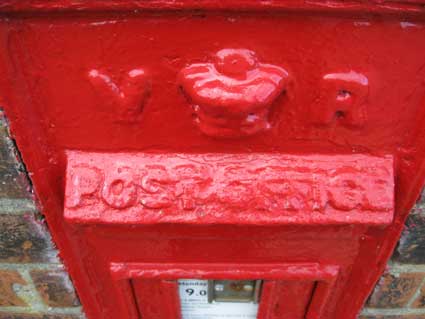 'GIPPESWYK ROAD' is nearby: a short cul-de sac with houses above the freight yard close to Ipswich station.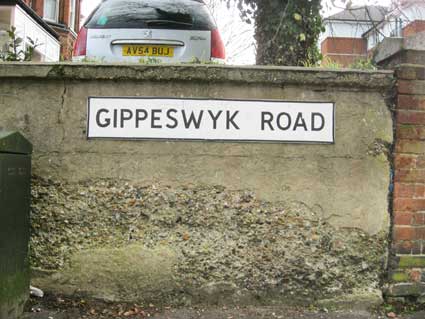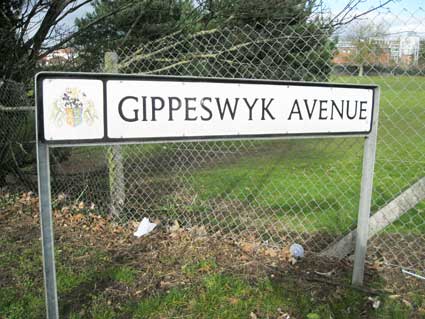 The wonky street nameplate
The right angle bend of the road is also the site of an 'informal' entrance to Gippeswyk Park, behind the traffic chevrons. But surely, in the middle of the earth path, that looks like a 'British Relay' cable television junction-box (see our
Street furniture
page for more on this)? There does not appear to be any lettering on the casing to confirm this.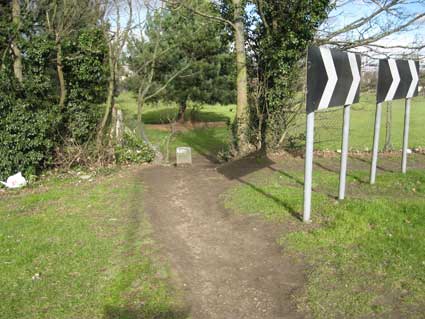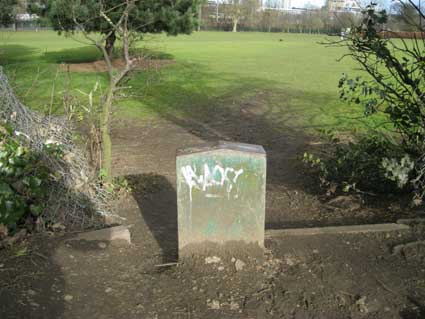 Some other 'original' variants on the town name are: Gippeswik, Gyppewic, Gyppewicus, Gyppeswiz; later, Yppyswyche and Ipswich.





Home

Please email any comments and contributions by clicking here.

Search Ipswich Historic Lettering


©2004 Copyright throughout the Ipswich Historic Lettering site: Borin Van Loon
No reproduction of text or images without express written permission