Grundisburgh



Lying between Grundisburgh Dog and the old Half Moon public house (now 'Half Moon House') and directly on the junction of the roads to Clopton and Woodbridge (B1079) and Tuddenham/Ipswich we only recently noticed this piece of vernacular lettering.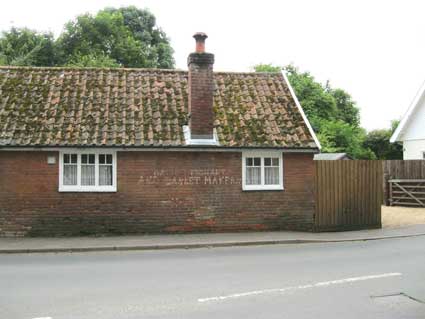 2012 images



'OSIER MERCHANTS
AND BASKET MAKERS'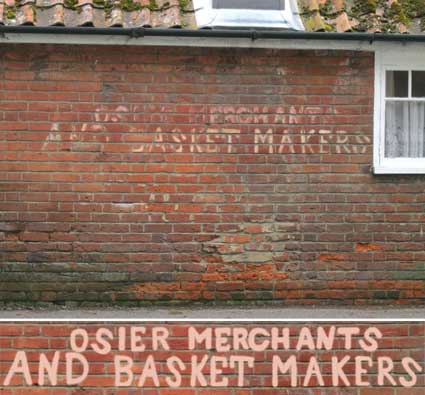 The enhancement above is an attempt to recreate the original hand-painted sign. The Suffolk reds have been repointed with grey mortar recently by the look of it and the process of raking-out of old mortar and the cleaning up of the bricks has taken its toll. Clearly the tradesman wanted passers-by to know about his wares. It seems he had a little trouble with the 'S's with their elongated nose and tilt forward, Serifs appear here and there for no apparent reason (for example, the 'E' and 'T' in "Basket") and the bar on the 'A' is very high. It would be interesting to hear how long ago it was that this tradesman shut up his business leaving this ghostly trace on a wall by a busy 21st century junction.

The maps mark this small building as Workshop Cottage.




Home
Return to Historic Lettering from outside Ipswich
Please email any comments and contributions by clicking here.
©2004 Copyright throughout the Ipswich Historic Lettering website: Borin Van Loon
No reproduction of text or images without express written permission