Kersey & Co. doors

See the attribution at foot of page.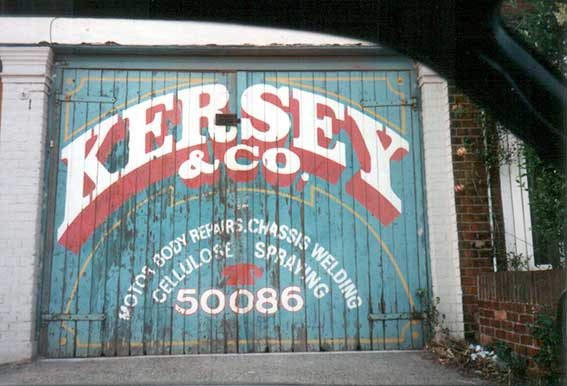 Late 1990s images
These photographs have been contributed by Angela Harvey, to whom our thanks. They really should be in the These we have lost section, but we've only seen this sign in 2017.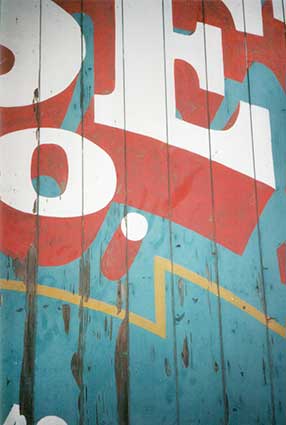 Not only on a curve but with a really chunky three-dimensionality:


'KERSEY
& CO.
MOTOR BODY REPAIRS, CHASSIS WELDING
CELLULOSE SPRAYING
[phone]
50086'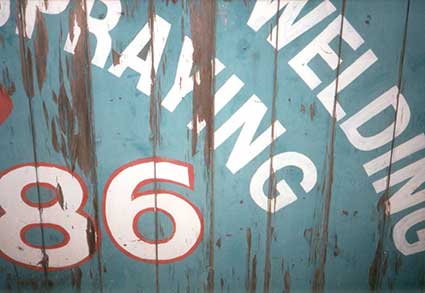 Since these photographs were taken, another motor repair company has occupied these premises (officially 2 Hervey Street). The gate has therefore been painted over. The business stands on the opposite corner to X-Spurt Tyres on the jaws of Hervey Street as it meets Cemetery Road. Here we can celebrate a (lost) real carnival-style piece of advertising signwriting.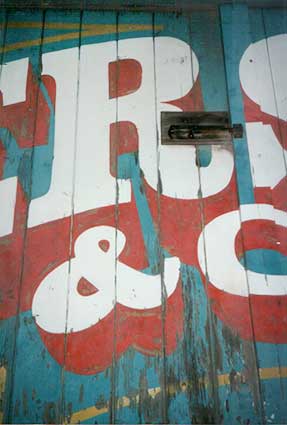 Photographs courtesy Angela Harvey
[

UPDATE

21.8.2020: 'Hi, l've been searching for sometime now for anything to do with my brother and l found your photos. My brother was an artist and was 'the Co.' part of the company, his name was Barry Barnard and he worked spraying cars and doing custom work on them for Kersey; as a little girl I often went down to visit him at work .
Barry painted the doors; as well as this he painted a wonderful mural at what once was Heath Road Hospital in the children's waiting room of animals and an ark. His son, Lee, is also talented and l believe used to work for the BBC designing / painting sets. Thanks. Ami Noble-Andrews, Devon.'

Many thanks to Lady Amelia for providing a suitable credit to the sign-writer who created this striking piece of lettering.

]





Home

Please email any comments and contributions by clicking here.

Search Ipswich Historic Lettering


©2004 Copyright throughout the Ipswich Historic Lettering site: Borin Van Loon
No reproduction of text or images without express written permission