Plymouth



Former South Western Railway Offices, Listed Grade II
'Borin, I spotted this fantastic example of lettering in Plymouth, above Mayflower gifts, near to The Barbican on the quay side. Various pics attached which you might need to lighten etc – looking on Google street view it appears that it was in a worse state (the source date on the image is April 2015) which implies it has been restored recently. Also a rather nice lamp jutting out from first floor. -Andrew Smith' (2016).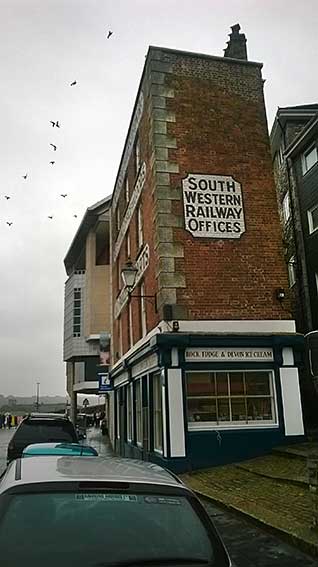 2016 images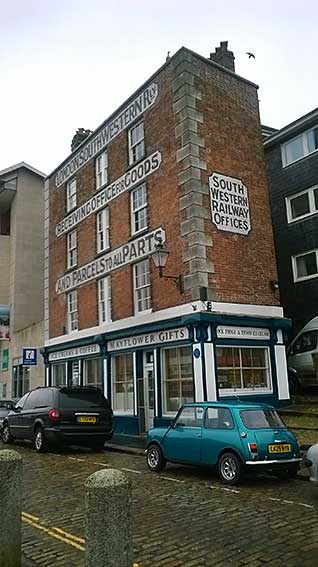 Many thanks to Andrew for recording this building; the 'retouching' of historic signs is contentious – they're probably best left in their original state. We see similar treatments of signs in Beccles ('Smith & Easthaugh') and Colchester ('Charles Brown & Sons') where, frankly, the original sign has been destroyed. Clearly the Grade II listing didn't deter the owners from repainting the signs.


'SOUTH
WESTERN
RAILWAY
OFFICES'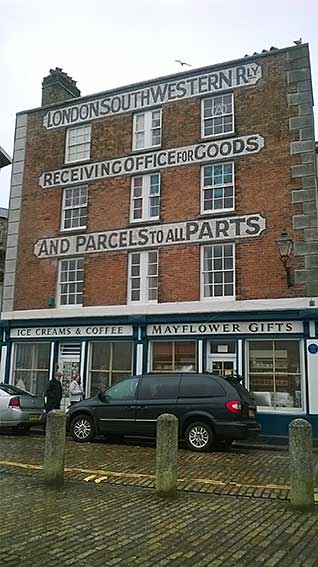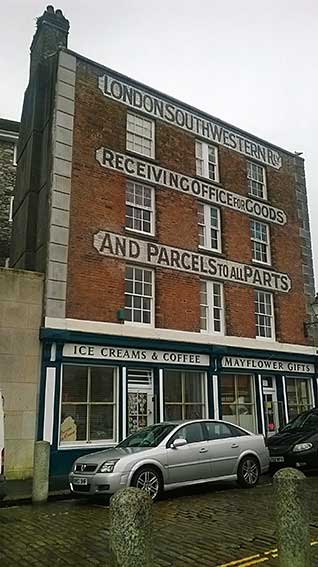 The use of extended cartouch panels throughout is inventive:


'LONDON SOUTH WESTERN RLY.
RECEIVING OFFICE FOR GOODS
AND PARCELS TO ALL PARTS'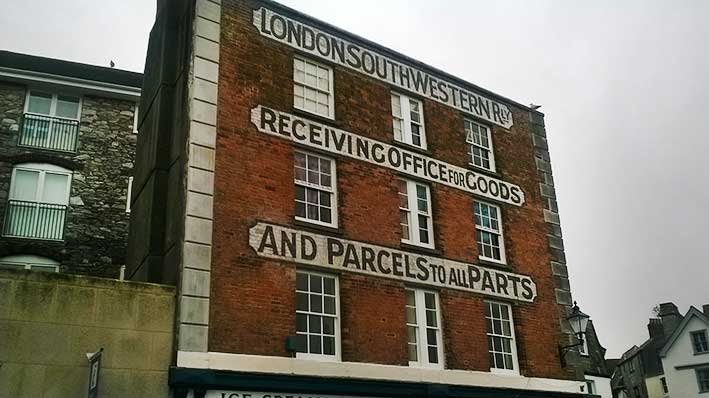 Searching for this building on the web reveals some very pale, weathered signs in 2012, which had been re-lettered at some point in the past.
The London & South Western Railway reached Sutton Harbour at The Barbican in 1878.