Eastern Counties Railway rule book, 1846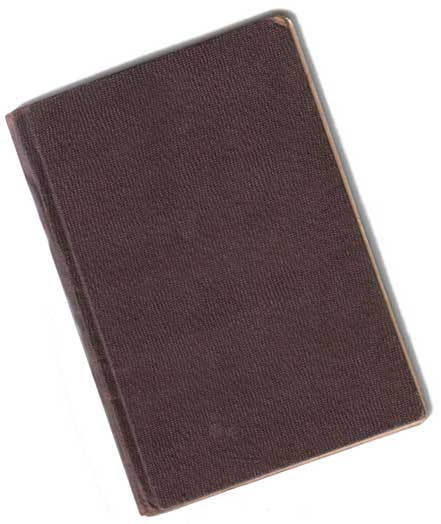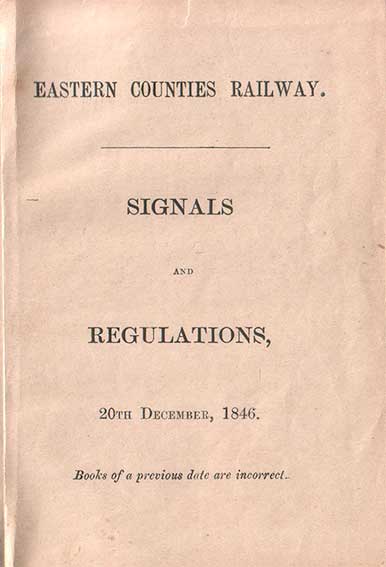 Courtesy Ken Lightfoot
This unlettered booklet measures 15 x 10.5cm and is dated 20th December 1846. We are indebted to retired Ipswich railwayman Ken Lightfoot for preserving this remarkable document. It was given to him by Mr Cyril Peartree who writes on a slip of paper inside:
'Born 1903, 27 Commercial Rd [now Grafton Way] Ipswich
Left school at 14
Great Eastern pension retired at 65
was £4.50 a month'

To download the PDF of the whole book click Railway rule book.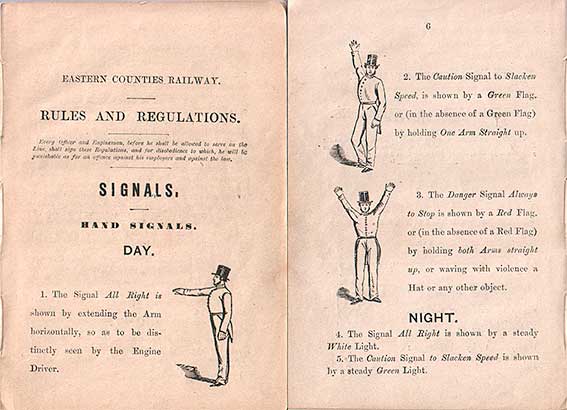 The Eastern Counties Railway

(ECR) was a company incorporated in 1836 intended to link London with Ipswich via Colchester, and then extend to Norwich and Yarmouth. Construction began in 1837 on the first nine miles at the London end. Construction was beset by engineering and other problems, leading to severe financial difficulties. As a result, the project was truncated at Colchester in 1843 but through a series of acquisitions (including the Eastern Union Railway who completed the link between Colchester and Norwich) and opening of other lines, the ECR became the largest of the East Anglian railways. In 1862 ECR was merged with a number of other companies to form the Great Eastern Railway (GER). The armorial of GER can be seen in St Mary-at-Stoke Church.





Home

Please email any comments and contributions by clicking here.

Search Ipswich Historic Lettering


©2004 Copyright throughout the Ipswich Historic Lettering site: Borin Van Loon
No reproduction of text or images without express written permission