Bar Fontaine / The Prince of Orange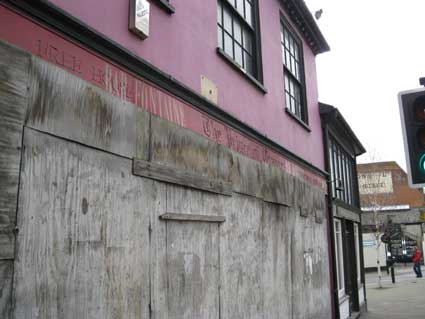 Between The Halberd and Ewers Grey-Green Coaches in St Margaret's Street stands the sorry sight of a neglected and decaying listed building once called Bar Fontaine. Another building with interesting elevations (also seen from Old Foundry Road), it awaits a new role in the town. In the background of the above photograph can be seen the Egerton's wall sign.

It is worth recording the lettering visible above the patched-up shuttering which covers the street-level:


'FREE HOUSE ... Prince of Orange ... TRADITIONAL ALES'

The serif'd capitals on either side and central gothic script are clearly readable behind the later 'Bar Fontaine' condensed caps, by virtue of the lifting of the reddish paint layer. We assume that these characters were painted and the later covering red layer is degrading in response to the characters below.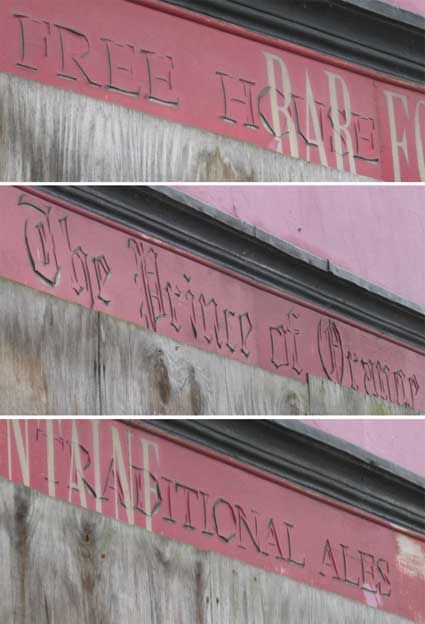 See our Pubs & off-licences page for more examples.




Home

Please email any comments and contributions by clicking here.

Search Ipswich Historic Lettering


©2004 Copyright throughout the Ipswich Historic Lettering site: Borin Van Loon
No reproduction of text or images without express written permission