Carrier bag advertising



This website doesn't usually include ephemera. At a time when carrier bags are getting a bad press for using up non-renewable resources and poisoning the environment, let's be proud that we haven't thrown these bags away...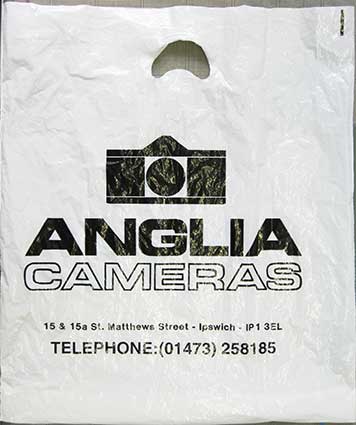 1.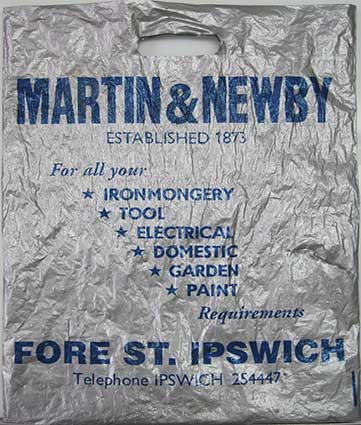 2.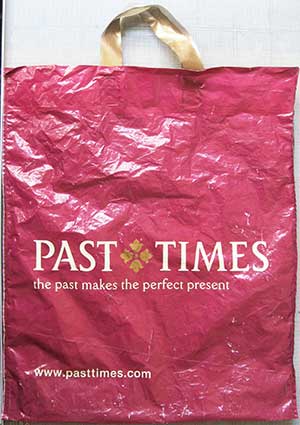 3.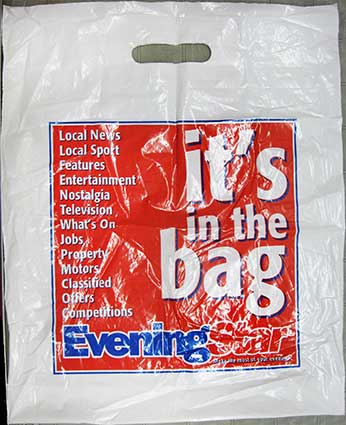 4.
1.

Anglia Cameras

traded for many years from 15-15a St Matthews Street: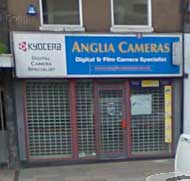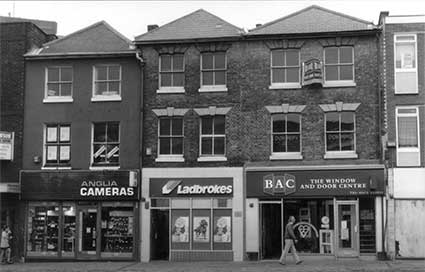 Photograph courtesy The Ipswich Society
Above: the closed shop, 2014; 15-19 St Mathews Street, 1997
2. See our Martin & Newby page for this very lettered company and store.
3. The national nostalgia-fest retail chain that was

Past Times

over-reached itself with more than one branch in some towns; it had a long, gruelling death as a result of the global meltdown in 2007-8. The Ipswich branch was at 19 Butter Market.
4. A newspaper once existed in Ipswich called

The Evening Star

, but it started life in 1885 as

The Star Of The East

. Although its vintage is perhaps the turn of the twenty-first century, this promotional bag evokes a time when the

Star

arrived through the letter-box every weekday afternoon with the green-'un on Saturdays, featuring the football results. Part of the

EastAnglian Daily Times

stable of publications, it was printed and published from rather fine buildings in Carr Street, opposite the original Co-operative store; there were demolished to make way for the misbegotten 'Carr Precint' which had that tumbleweed feel to it for the public and for those brave, unhappy shopkeepers who tried to make a go of it there. It is now a pound-shop. The move to new offices in Lower Brook Street followed, but printing onsite eventually ceased and, in 2015, the business is leaving the site.

As determined recyclers/reusers of bags, who knows, we might have an old Woolworths bag in the understairs cupboard or up in the loft... Or even The Ancient House bookshop, Hatchards. If any browsers of this website have examples of trade bags branded with lost businesses, please use the link below to contact us.




Please email any comments and contributions by clicking here.
©2004 Copyright throughout the Ipswich Historic Lettering site: Borin Van Loon
No reproduction of text or images without express written permission