Clarkson Street Primitive Methodist Chapel



Walking down Benezet Street away from Bramford Road, one comes across this chapel on the Clarkson Street / Wilberforce Street junction. The view on the left shows the primary school (sadly, no visible lettering) down the hill of Wilberforce Street, presumably originally connected to the chapel.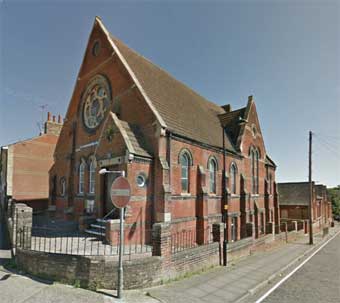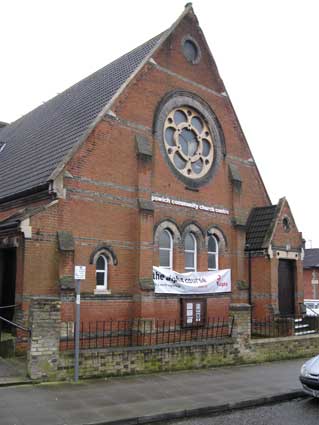 2012 images


It was founded in 1876. It closed before 1953. The Primitive Methodist church was an early 19th century (1807) secession from the Wesleyan Methodist church and was particularly successful in evangelising agricultural and industrial communities at open meetings. In 1932 the Primitive Methodists joined with the Wesleyan Methodists and the United Methodists to form the Methodist Church of Great Britain. This chapel is in 2012 a community centre.

The building features some curious commemorative foundation stones, featuring a well-known printing and publishing name from Norwich. It is quite possible that this is Samuel Jarrold, one of four sons of the founder of the famous firm: John Jarrold II.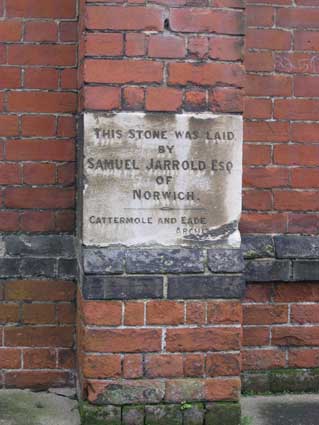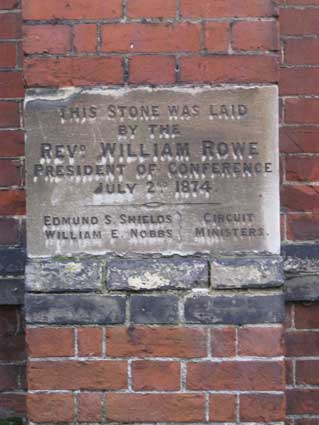 On the Clarkson Street frontage:


'THIS STONE WAS LAID

BY

SAMUEL JARROLD ESQ

OF

NORWICH

-

CATTERMOLE AND EADE

ARCHI[TECTS]'

'THIS STONE WAS LAID

BY THE

REV

D

. WILLIAM ROWE

PRESIDENT OF CONFERENCE

JULY 2ND 1874.

-

EDMUND S. SHIELDS } CIRCUIT

WILLIAM E. NOBBS } MINISTERS.'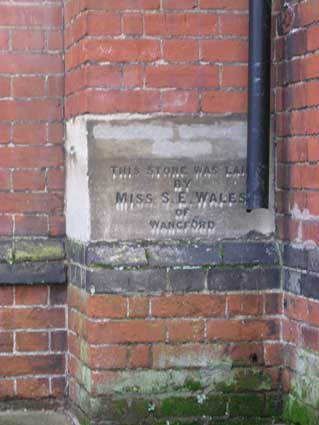 On the Wilberforce Street side, beneath two obliterated lines of characters:


'THIS STONE WAS LAID
BY
MISS S.E. WALES
OF WANGFORD'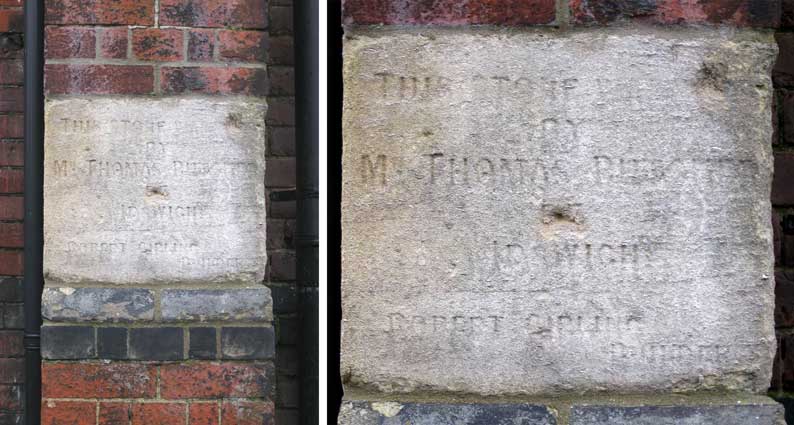 Very faint, but we think it says:


'THIS STONE WAS LAID
BY
MR THOMAS BUTCHER
OF
IPSWICH
-
ROBERT GIRLING
BUILDER'


Another Primitive Methodist Chapel with a lettered, dated (1839) tablet stands in Rope Walk, although that is now a Seventh Day Adventist Church.




Home

Please email any comments and contributions by clicking here.
©2004 Copyright throughout the Ipswich Historic Lettering site: Borin Van Loon
No reproduction of text or images without express written permission