K6 at The Greyhound (R.I.P.)


Alan Forsdike has sent this sequence of photographs of the removal of the K6 telephone box on the corner of Fonnereau Road and Anglesea Road in October 2009. See our Street furniture page for more on the K6 and the only remaining working one in Ipswich that we've been able to find.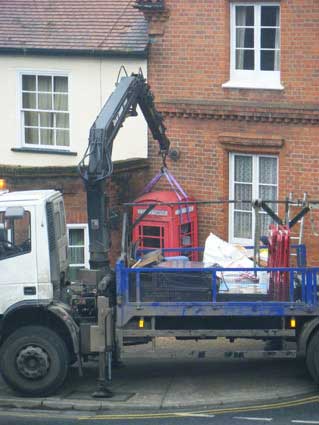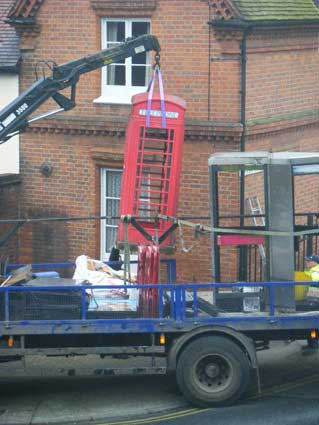 "Dear Borin, I discovered your website by chance and have had a pleasant evening exploring the photos. I am Ipswich born and bred (going back many generations). Having seen your before and after photos of the telephone box outside The Greyhound PH, I thought you might like to see these pics I took from my house opposite, the day it was removed. Rev'd Alan Forsdike"

Thanks to Alan for documenting this apparently insignificant, but important societal change.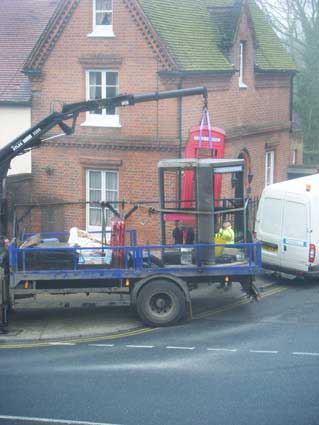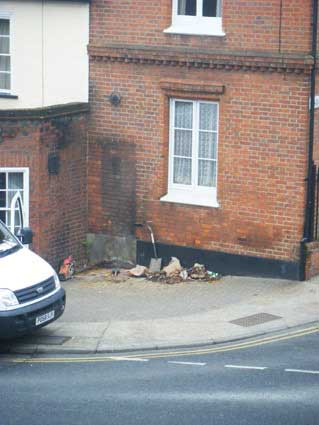 Photos courtesy

Rev'd Alan Forsdike
See our Named buildings page for the 'Newark Lodge' house name, revealed in 2020 by replacement of the street nameplate (just visible in the last photograph at extreme right).

Thanks again to Alan for sending the image.







Home

Please email any comments and contributions by clicking here.

Search Ipswich Historic Lettering


©2004 Copyright throughout the Ipswich Historic Lettering site: Borin Van Loon
No reproduction of text or images without express written permission