Norfolk House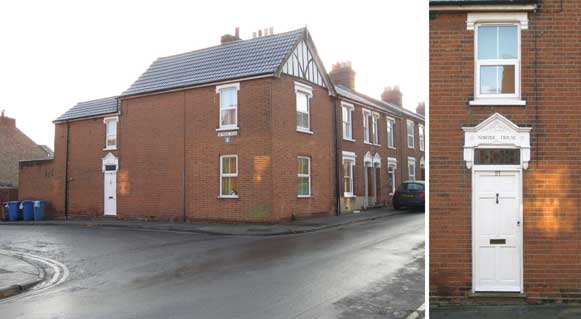 On the corners of Rectory Road and the cul-de-sac Seymour Road in Over Stoke stands an unusual pair of houses which don't seem to have enough windows. Their 'front doors' face each other on Seymour Road.
Number 27 is:


'NORFOLK HOUSE'


with its name picked out in elegant, condensed, serif caps on the decorative cornice of the doorway. We love the faces of the cherubs which drop down on each side of the art deco leaded light above the door.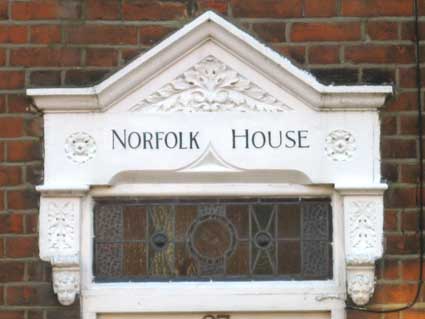 Given that some would claim a certain inexplicable rivalry between the neighbouring counties, it is perhaps surprising that this name was chosen for a modest end of terrace house in Suffolk's county town.

At the other end of Rectory Road can be found the Nethaniah almshouses and the 'Ipswich Loco Men's Club & Institute'.

Incidentally, there is another 'Norfolk House' at number 1 Redan Street, its name picked out in gold against the clear glass light above the front door: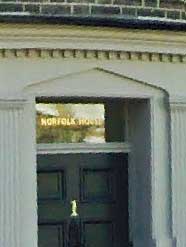 Home
Please email any comments and contributions by clicking here.
©2004 Copyright throughout the Ipswich Historic Lettering site: Borin Van Loon
No reproduction of text or images without express written permission