Barnes of Ipswich (demolished summer 2017)



There was a time, O Best Beloved, when Upper Orwell Street in Ipswich actually boasted a few proper shops. We can recall a nice hardware and D.I.Y. shop (remember them?), Fruits of the Earth, the Singer sewing machine shop and, of course, that fine haberdashers, Barnes of Ipswich. Bedding, curtains, soft furnishings, bit and bobs, you know the sort of thing. For some years we featured the vestigial sign painted on the rear of the building and just about visible from Upper Barclay Street: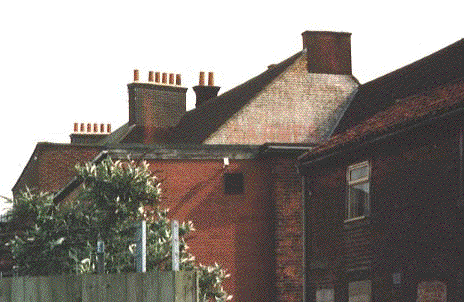 'BARNES
OF IPSWICH LTD.'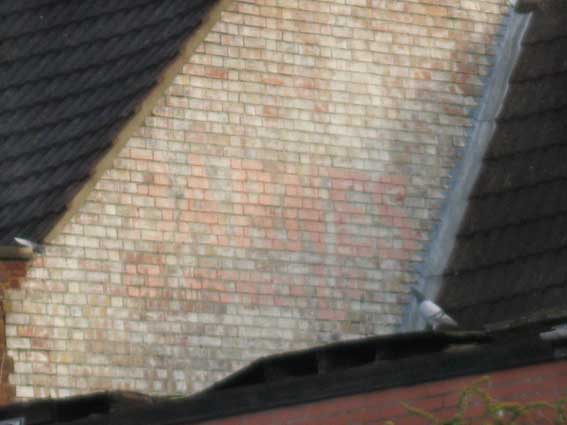 2013 image


Above: the view over the high fence in Upper Barclay Street/Cox Lane car park. The pink lettering is now almost indecipherable. Obligatory pidgeon in shot.
So why do we award Barnes of Ipswich a page of its own now? Well, the shop frontage is still there, many years after the business moved to Tower Ramparts (later Yates' Wine Lodge, then The Robert Ransome public house – see Egertons.). It must be the planning (and therefore retail) blight which besets this part of town that such an old shop name still exists, albeit peeping over a 'yoof' mural which serves also to ensure that the shop windows aren't smashed. The tiles on the roof are looking a little dodgy.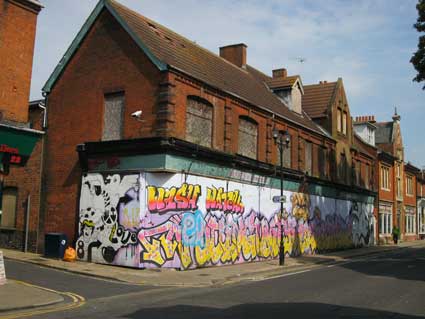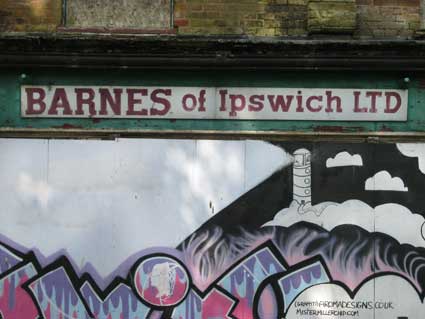 2013 images
The shop stands opposite the Church of St Michael, burnt down in 2011. To the left of the long view above is the entrance to the stub of Union Street, leading to the vestiges of Charles Court (featured on our Courts & yards page). To the right of the shop is the former Duke of Kent public house, later the Co-op Funeral Directors.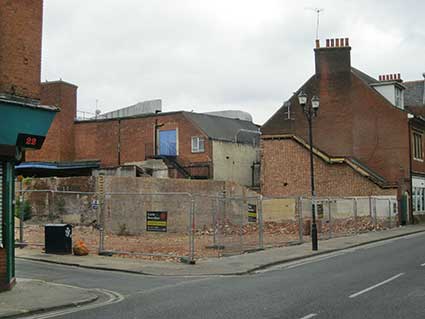 2017 image
[

UPDATE

May 2017: the Barnes building is being demolished, so this example will be moved to the These we have lost page.]





Search Ipswich Historic Lettering

©2004

Copyright throughout the Ipswich Historic Lettering site: Borin Van Loon No reproduction of text or images without express written permission