St Jude's Brewery (and environs)



Cardigan Street
St Jude's Brewery is situated in an 18th century coach-house at 2 Cardigan Street. This surprising building on the corner of Orford Street stretches for quite a distance and ends with a coach entrance with a hay loft above and an alleyway. We will return to the hayloft.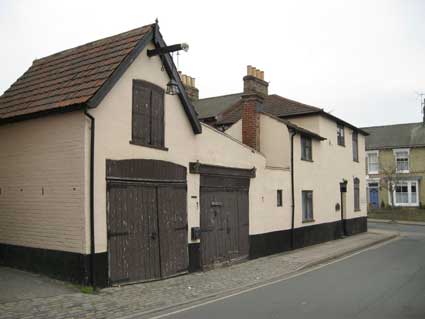 2013 images


The date '17...89' seems to be made of raised metal numerals and looks convincing (not sure how this floats over more recent rough-cast rendering). The crest between the numerals may or may not have genuine significance.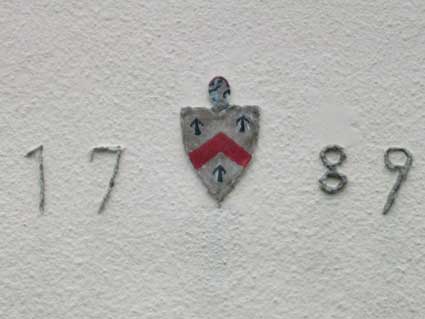 Anyone visiting St Jude's Brewery in recent years will have seen the copper vats, bottles and other equipment crammed into a small garage-sized space behind the double gates. For many years concentrating on high quality bottled beers, the couple who ran the brewery diversified into the taverns in Ipswich and Felixstowe and – as far as we can make out – ceased bottling and concentrated solely on barrelled beers for their taverns. This seems to have lost sight of the unique selling point of the original idea. The St Jude's Brewery opened in 2006 and by August 2012 production was 60 firkins (1 firkin = 9 gallons) of beer a week. But financial over-stretching led to the closure of both taverns and the future is uncertain for St Jude's.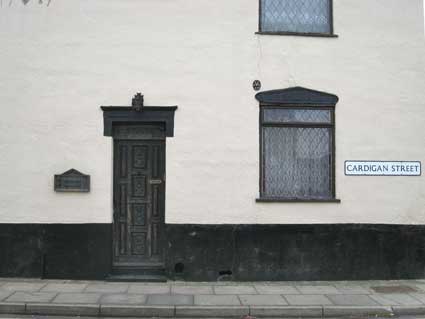 The long shot down Cardigan Street below shows how narrow this property is and how closely-built the Victorian Orwell Street houses are.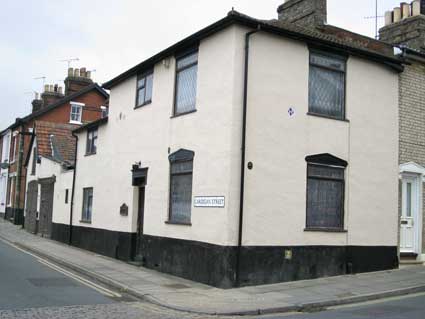 Stand opposite the winch beam above the hay loft and you might, above the suspended lantern, spot an element which mirrors some of the decor in the St Jude's Tavern which ran for a while in St Matthew's Street. Jutting out over the pavement is a life-size skull with a mouse popping out from the eye socket, its tail curling out from the nostril and over the teeth. A blow-fly (or something similar) seems to lurk in the other socket. What must the neighbours think?



The date on the wall is not the only lettering on St Jude's. We have the name above the fine timber door, the medallion beside the ground floor window (note the narrow diamond leading with stained glass elements), a similar medallion round the corner on Orwell Street and at first floor level a blue diamond with a white 'H', presumably indicating a nearby hydrant. This last has obviously been preserved when the rendering was added to the wall around it.


'ST. JUDE'S ... HVS 9FT. ... HVS 11 FT. ... H'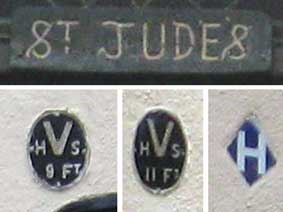 The medallions indicate the position of valves on the water mains and are of late nineteenth or twentieth century date; see similar which used to be seen on a wall in Bridge Street.
See also our Pubs & Off-licences page.

Alpe Street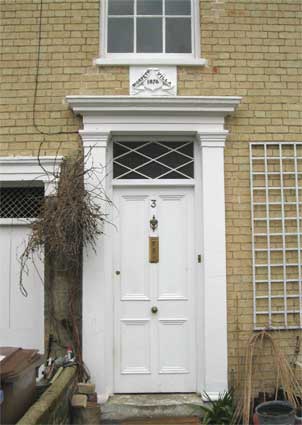 Number 3 Alpe Street boasts a fine shield and scroll name and date which rivals the ones put up by the Ipswich & Suffolk Freehold Land Society in Nelson Road and Crabbe Street.



Above left: the house name in 2013; above right: as it was several years ago, captured by Simon Knott (of Simon's Suffolk Churches, see Links). Clearly the house was once occupied by a romantic soul. The fluer-de-lys-like grass clumps rising into a bleu background are particulalry appealing.
What is it about the Northumberland county town of Morpeth which prompts two houses in the Suffolk county town of Ipswich to be named after it? See also Morpeth House. Like Ipswich with the River Orwell, Morpeth is an important crossing-point of a river: the Wansbeck. The town became a borough by prescription. King John granted a market charter for the town to Roger de Merlay in 1199. The borough status of Ipswich was granted by King John in 1200. Just as Ipswich was home to five monasteries from 1130, Newminster Abbey was founded by Ranulf de Merlay, Lord of Morpeth, and his wife, Juliana, daughter of Gospatric II, Earl of Lothian, as one of the first daughter houses of Fountains in 1138. As with Ipswich's Cardinal Wolsey, there are links with Henry VIII at Morpeth: for some months in 1515-16 Margaret Tudor (Henry VIII's sister) and Queen Consort of Scotland lay ill there, having been brought to the town from Harbottle Castle. She eventually reached London in May 1516. Like Ipswich, Morpeth had a castle, but unlike Ipswich parts of the former's still remain today. There are possibly other parallels.

Cumberland Street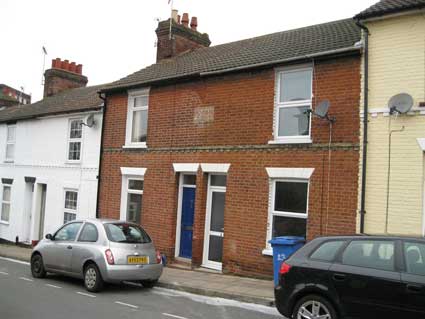 'CUMBERLAND
TERRACE'
is just about readable opposite the other end of Alpe Street. The dark painted capitals have been overpainted, possibly the same name in white, which has weathered.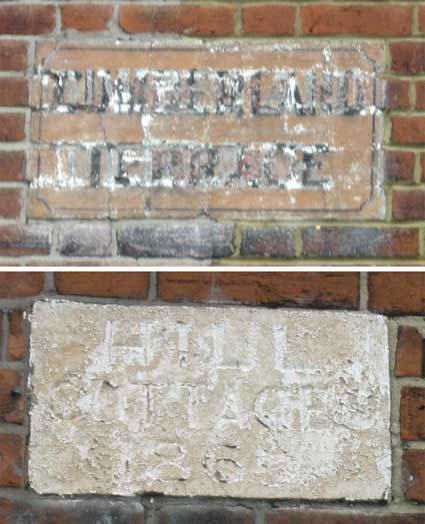 A few doors up Cumberland Street can be found another obscured name plaque:


'HILL
COTTAGE
1865'


which has either been repeatedly painted over, or has had its characters filled at some time.





Home

Please email any comments and contributions by clicking here.
©2004 Copyright throughout the Ipswich Historic Lettering site: Borin Van Loon
No reproduction of text or images without express written permission