Westleton


The Crown Inn

, The Street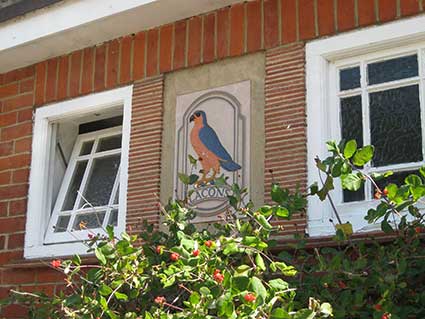 2017 images
Dating back to the 12th century, this is a traditional Suffolk coaching inn which bears 'olde worlde' lettering above the front door on a shaped white panel. A similarly styled sign can be seen on a side wall idicating the car park. The lettering is clearly retouched regularly. The ceramic 'LACONS' sign on the frontage is also seen on the Knodishall Butcher's Arms. See the Bungay page for more on this long-defunct Great Yarmouth brewery.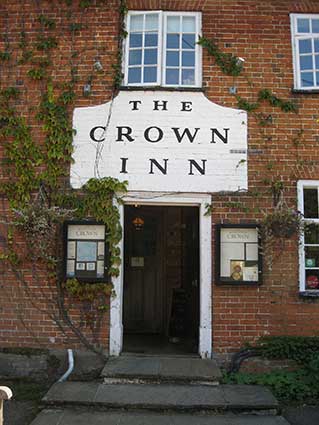 Westleton Primitive Methodist Chapel

, The Street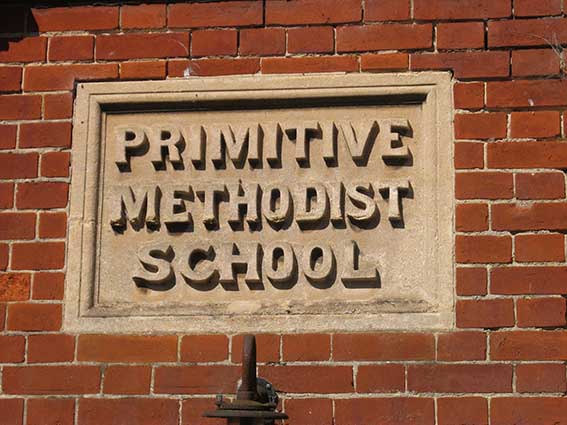 The palladian-style entrance on the side lane echoes that facing the road and it bears rather stylish cameo capitals:


'PRIMITIVE

METHODIST

SCHOOL'

The deeply cut stone panel is shown to good effect in the raking spring light.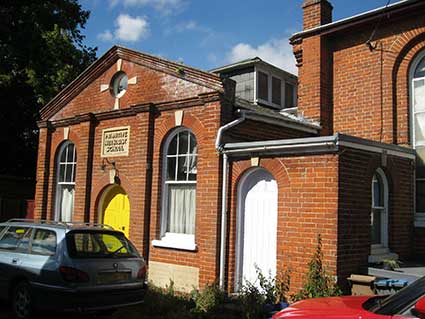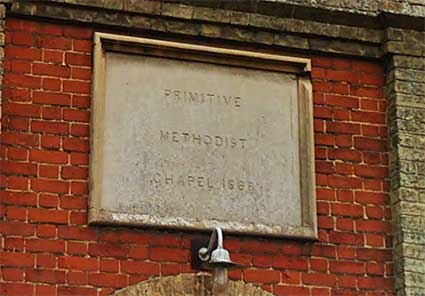 The frontage of the building bears a large panel with suprisingly small lettering:


'PRIMITIVE

METHODIST

CHAPEL 1868'

Compare this with a similarly named building (dated 1839) in

Rope Walk

, Ipswich.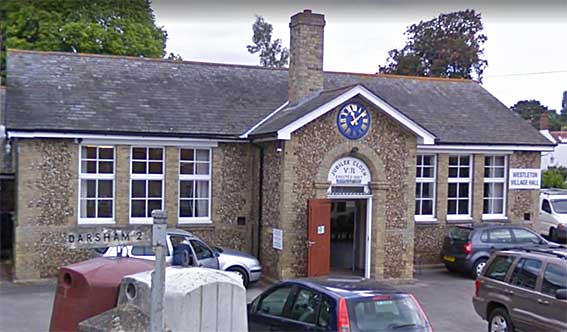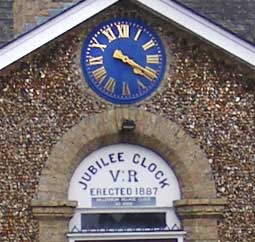 Westleton Village Hall bears a fine clock above its central entrance door:


'JUBILEE CLOCK
V:R
ERECTED 1887'


[V:R: Victoria Regina.] The Golden Jubilee of Queen Victoria was celebrated on 20 June 1887 on the occasion of the fiftieth anniversary of her accession on 20 June 1837. Many plaques, renamings and monuments still exist to mark the event.




Home
Return to Historic Lettering from outside Ipswich
Please email any comments and contributions by clicking here.


Search Ipswich Historic Lettering




©2004 Copyright throughout the Ipswich Historic Lettering website: Borin Van Loon
No reproduction of text or images without express written permission