Holywells Park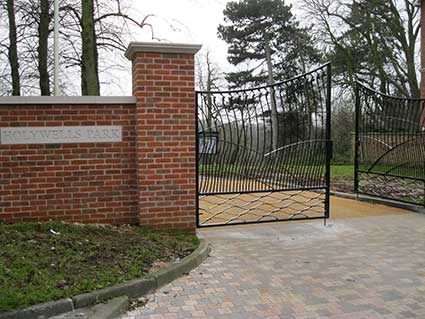 2014 images
During the lottery-funded refurbishment of Holywells Park, these fine gates (plus the paving) were installed on the Bishops Hill entrance. The brickwork incorporates an excellent piece of hand-cut lettering incised on a stone tablet: 'HOLYWELLS PARK'; clean serif'd capitals.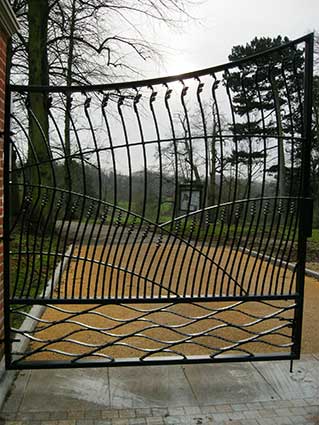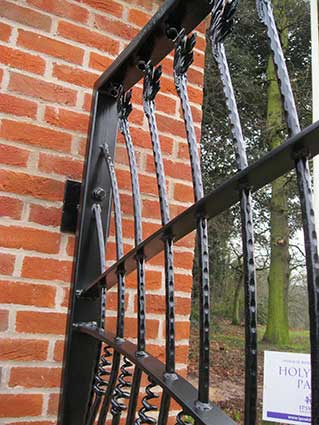 The wrought ironwork features water and fragmites reed motifs.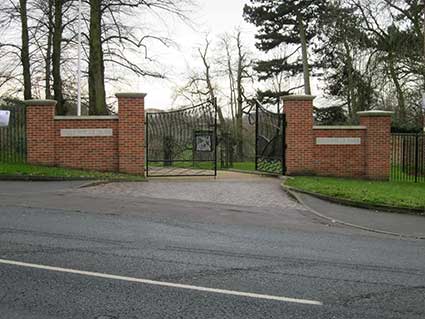 Although there isn't much lettering relating to the park, except the memorial on the Myrtle Road entrance, it is worth including some of the images from the restoration work of the Stable Block and Orangery carried out over 2013-15. Both these buildings relate to the Cobbold mansion which was sadly demolished in 1963.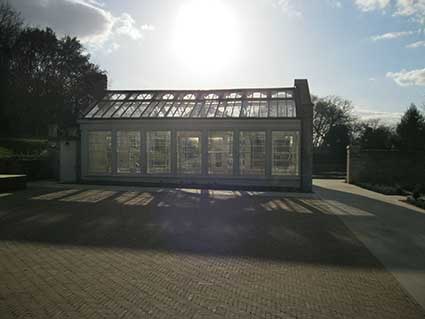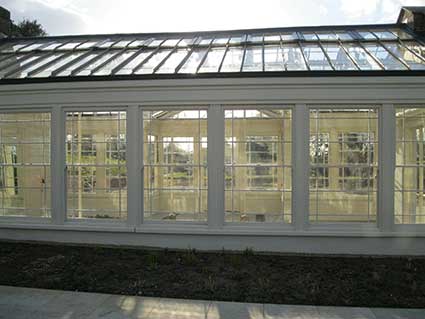 March 2015 images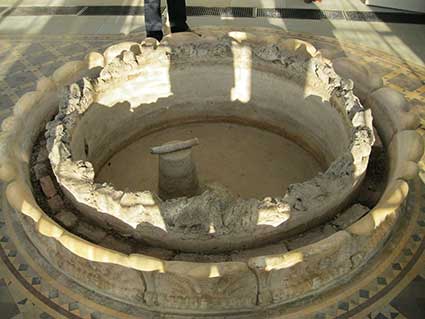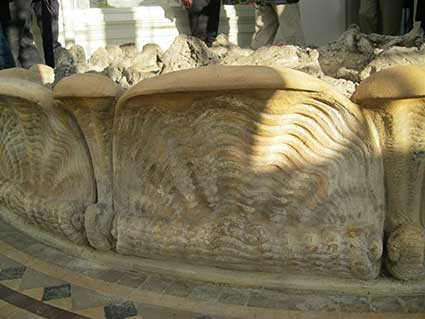 The pool; sadly it is not possible to reinstate the pool due to health and safety problems, so it is now used as a planter.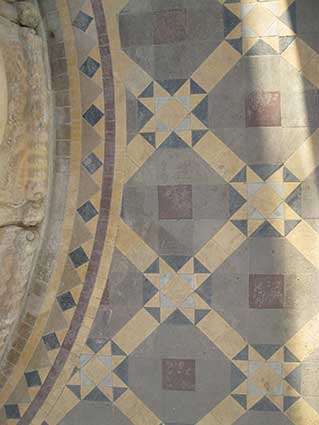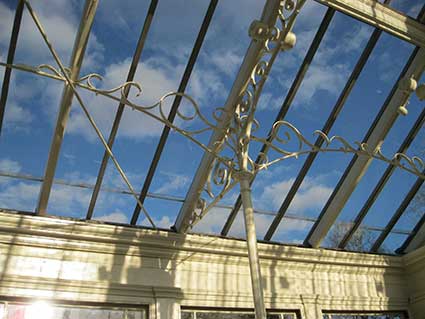 Decorative floor tiles in the orangery.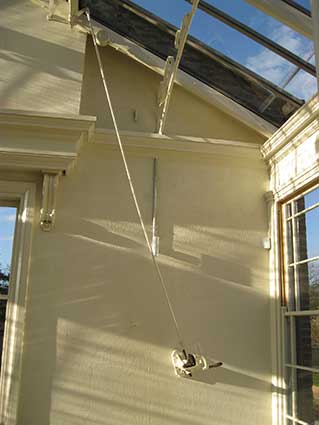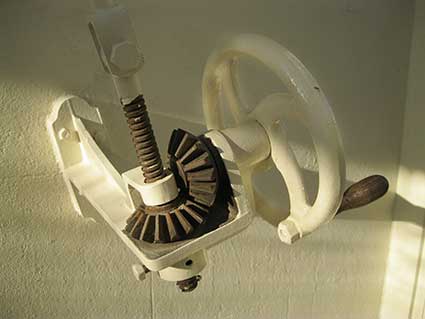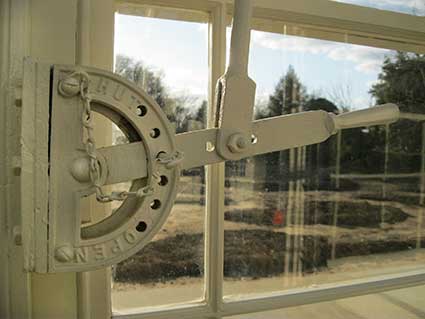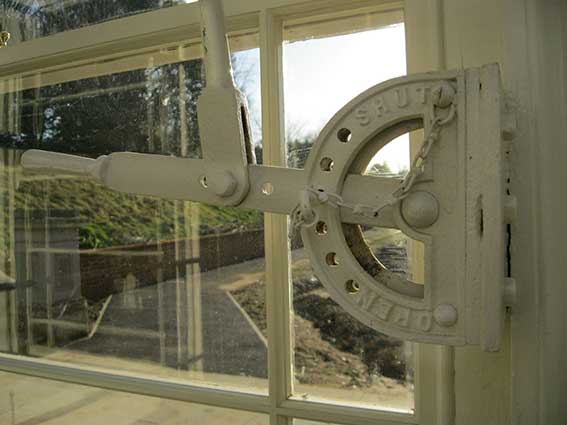 Raised lettering: 'SHUT ... OPEN' on the iron ventilation adjusters.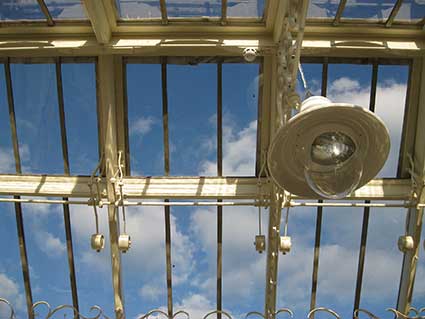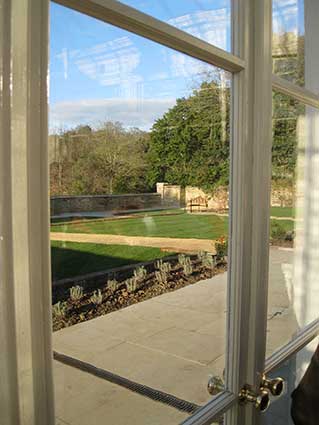 Above: the view of the early stage of the lawns and planted borders.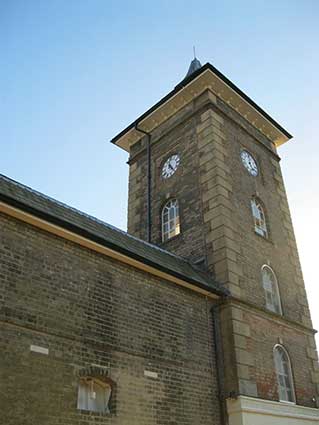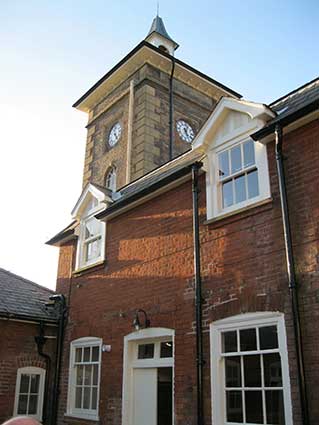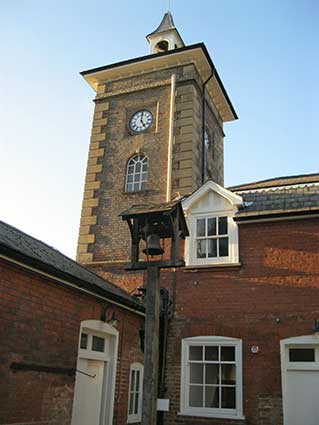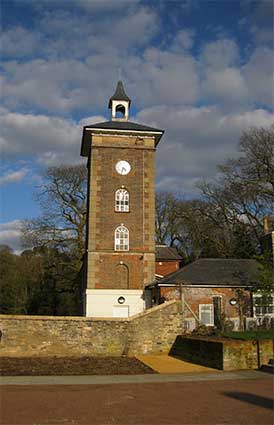 A clock on one of the faces of the tower was installed to match the other two.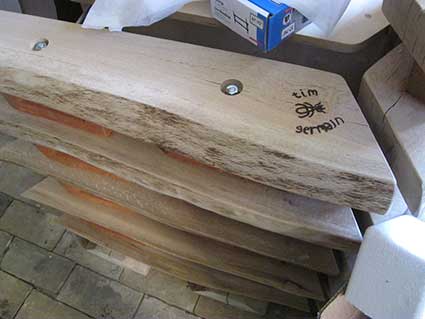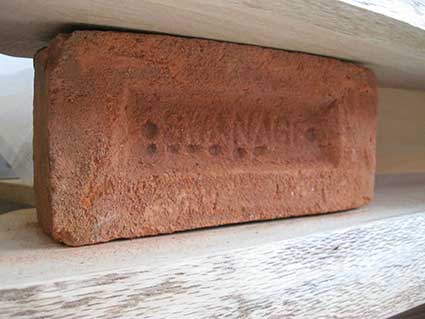 In the Stable Block café, Tim Germain's unusual counter features timbers separated by distressed red bricks. In the frog of the brick, the word 'SWANAGE'. For more on named bricks, see our Wherstead red page.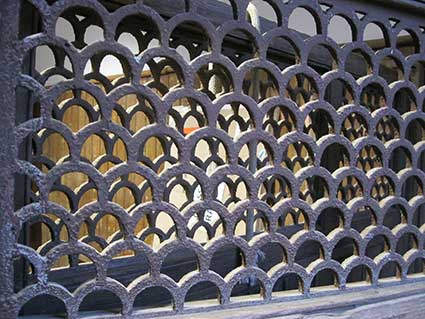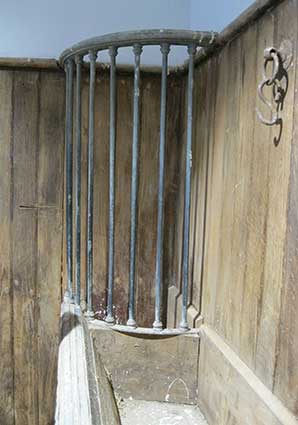 Decorative iron screens between the stable stalls, plus a corner manger for straw and feeding trough.





Home

Please email any comments and contributions by clicking here.
©2004 Copyright throughout the Ipswich Historic Lettering site: Borin Van Loon
No reproduction of text or images without express written permission