Vernon Street Methodist Mission Room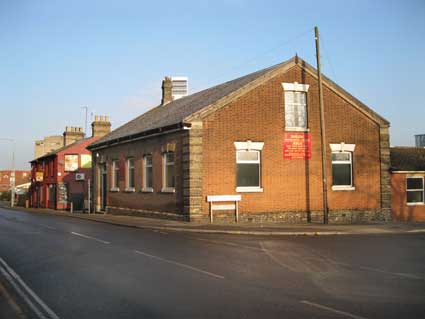 One of the few remaining buildings on the once-busy shopping and residential road that was Vernon Street: the Methodist Room. Beyond the Mission Room is the one-time Silver Star public house which has opened and closed over the years, most recently being a Polish bar and in 2012 The Three Buccaneers. In the photograph, behind that is the R&W Paul Ltd silo to the left and near the centre the top stories of The Mill.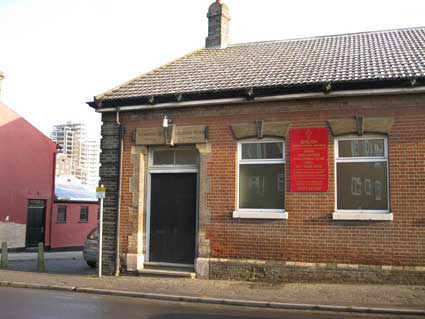 'VERNON ST.
ERECTED

MISSION ROOM
A.D.1870'


Large and small chisel capitals; very nice use of the strong decender on the numeral '7'.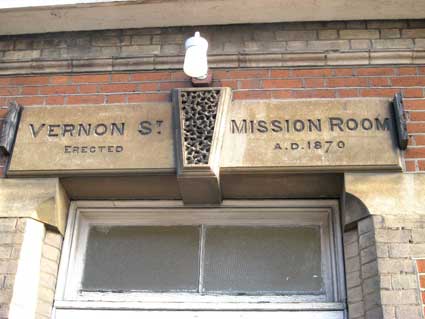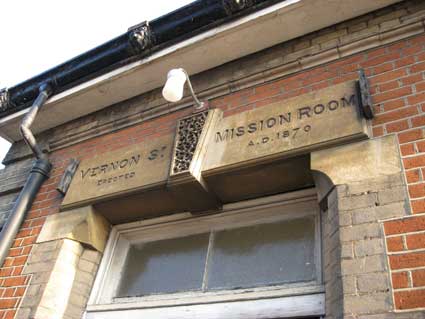 The Mission Room is, in 2012, the Shiloh Pentecostal Church.

See our Felaw Street page for the street nameplates in this vicinity.
It's only a few hundred yards from the Mission Room to The Old Bell and the Trinity House buoy (towards the town) and Christ's Hospital Buildings, Uncle Tom's Cabin, the Bake Office and C.J. Hawes shop (towards Wherstead).




Home

Please email any comments and contributions by clicking here.
©2004 Copyright throughout the Ipswich Historic Lettering site: Borin Van Loon
No reproduction of text or images without express written permission