Schreiber Road, Phoenix Road house names



The two roads leading northwards from the eastern stretch of Woodbridge Road (opposite the California estate) and Schreiber has an Ipswich & Suffolk Freehold Land Society presence.



Phoenix Road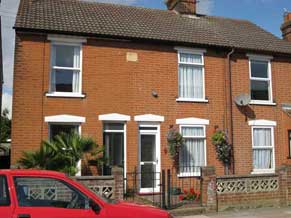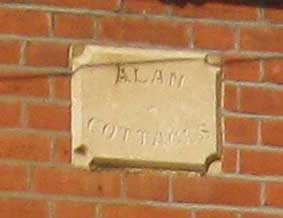 2014 images


15-17 Phoenix Road


'ALAN

COTTAGES'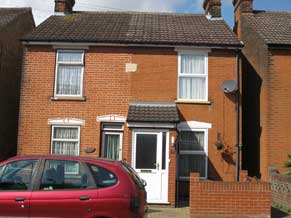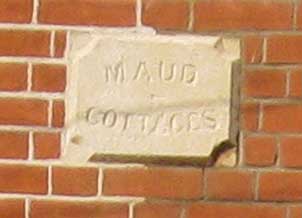 11-13 Phoenix Road


'MAUD
COTTAGES'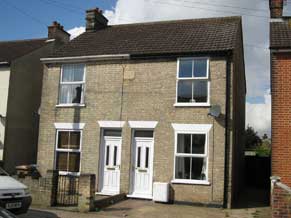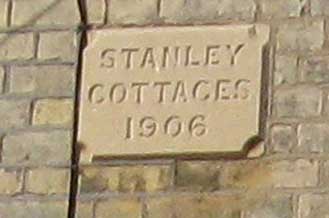 7-9 Phoenix Road


'STANLEY

COTTAGES

1906'

All the above have Christian names popular in Edwardian times.



Schreiber Road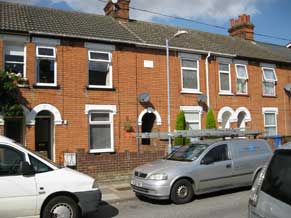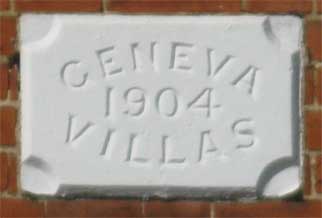 25-27 Schreiber Road


'GENEVA
1904
TERRACE'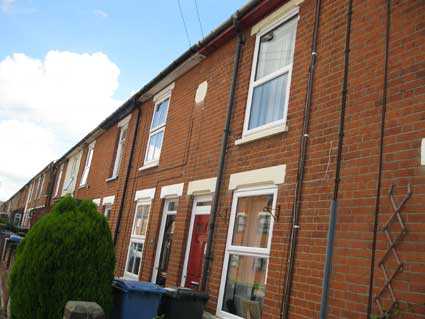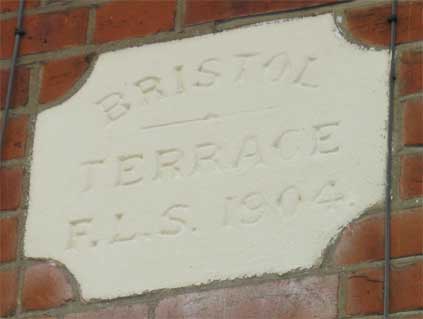 24-26 Schreiber Road


'BRISTOL
TERRACE
F.L.S. 1904'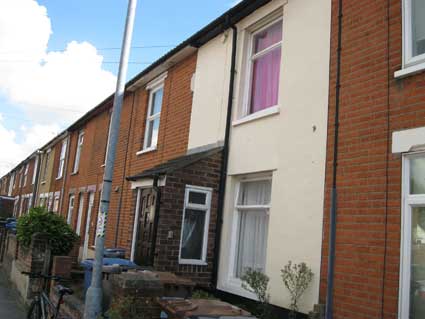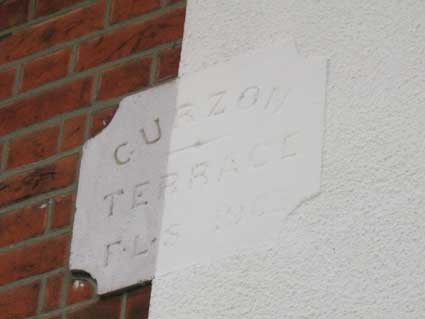 44-46 Schreiber Road


'CURZON

TERRACE

F.L.S. 1903'

As a British name, it refers to the Curzon family, and is an Anglo-Norman territorial name. The Curzon family was involved in the Norman Conquest, and is named after the French town of Notre-Dame-de-Courson in Normandy from which they hail; their seat is at Kedleston Hall in Derbyshire.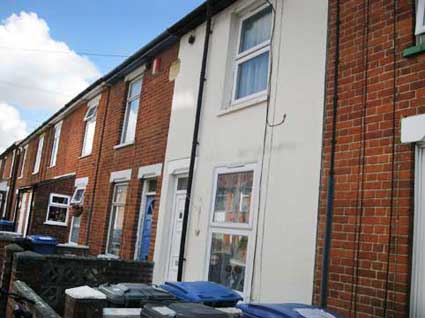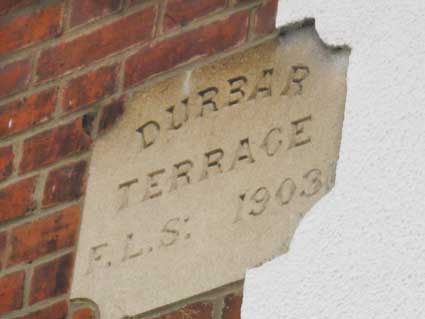 64-66 Schreiber Road


'DURBAR

TERRACE

F.L.S. 1903'

Durbar: a title of honour in princely India; an historical Mughal court in India; also used for a ceremonial gathering under the British Raj.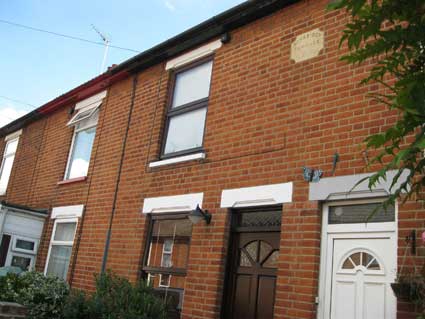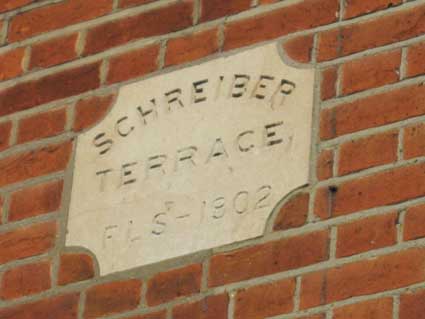 84-86 Schreiber Road


'SCHREIBER
TERRACE
F.L.S. - 1902'


The probable source of the Schreiber name can be found in our Street name derivations.
The cartouche plaque with its tiny quadrants cut from the corners of a rectangle is certainly popular in these roads.

Related pages:
Cauldwell Hall Road house names; Cavendish Street house names; Rosehill house names, Marlborough Road house names; Bramford Road house names; Alston Road house names;
Ipswich & Suffolk Freehold Land Society (F.L.S.)
Origins of street names in Ipswich; Streets named after slavery abolitionists.
Dated buildings list; Dated buildings examples;
Named buildings list; Named (& sometimes dated) buildings examples.
Street index; Street nameplate examples;
Brickyards





Home

Please email any comments and contributions by clicking here.
©2004 Copyright throughout the Ipswich Historic Lettering site: Borin Van Loon
No reproduction of text or images without express written permission