Dockside at ground-level

(The Wet Dock)


Having looked at the lettered dockside elements at ground level on 'The island'

,

it made sense to continue round Albion Wharf and include dockside furniture on the northern quays. (See our Wet Dock map if you're confused.)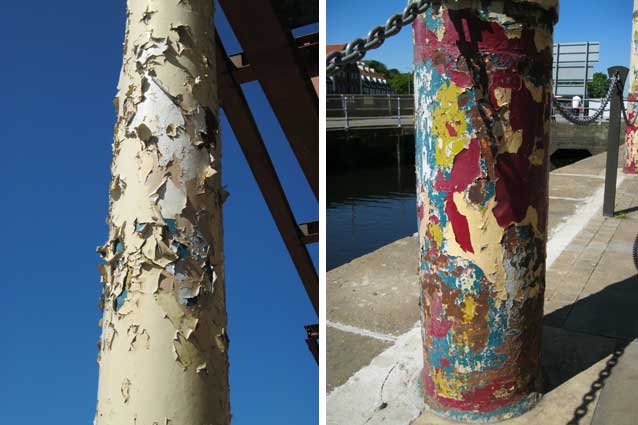 2013 images
Past DanceEast stands the desolate, unroofed collonade whose columns have weathered to reveal the previous layers of of paint. Abandoned since the Irish banks which funded the Waterfront Regeneration went bust in 2008, Ipswichians wait to see what will happen to their half-finished Wet Dock.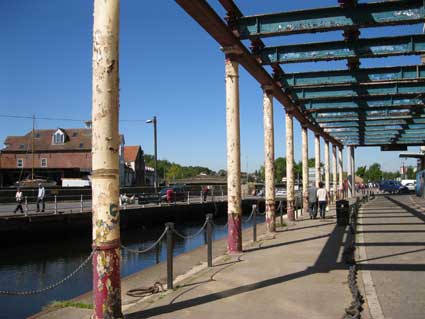 Above

: the first steel ringis unused for mooring at this point.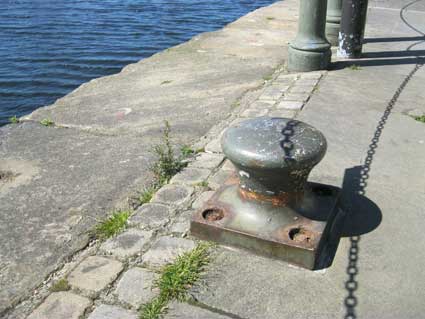 Further down is a plain cast bollard sitting on a double row of stone setts.

From here is a range of mooring-rings held by staples set into the stonework of the quay. All of the images on this page combine to make a gallery conveying the beauty of decay and a tinge of wistfulness for times when the Wet Dock was a hive of industry (literally), albeit probably infused with smoke, smells, noise and poorly-paid labour.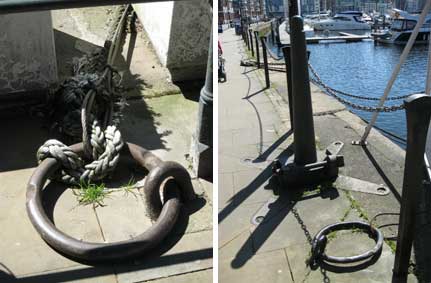 Most are in regular use to secure the barges and floating restaurant which are moored in front of the Custom House.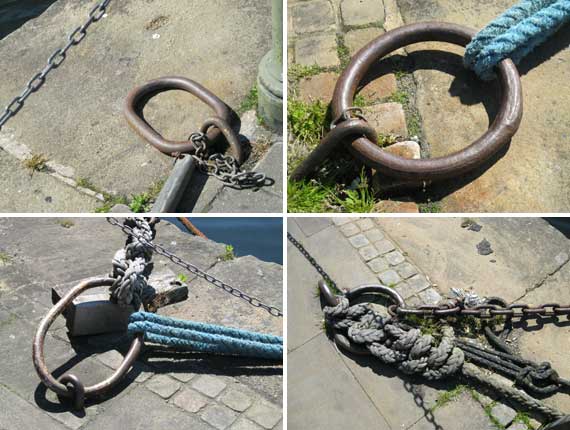 Further around Neptune Quay and into the car park which in 2013 stands adjacent to Orwell Quay and we find surviving ground level evidence of Ransome's Orwell Works.
See more ground-level lettered features on the island.




Please email any comments and contributions by clicking here.
©2004 Copyright throughout the Ipswich Historic Lettering site: Borin Van Loon
No reproduction of text or images without express written permission