Outside the Wet Dock


The best way to see the River Orwell is to travel in a boat through the lock and past the Tolly Cobbold brewery (more correctly 'Cobbold Brewery', of course as the Tollemache and Cobbold companies did not amalgamate until 1957) to the east...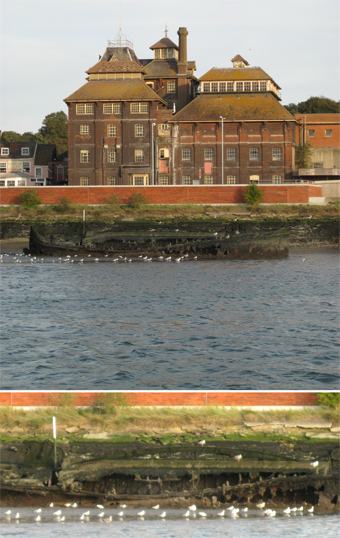 2011 images


Note the rotting barge (close up in the lower part of the image) beached in the river mud in front of the red brick flood defences. Little lettering currently survives on the old – and at the time of photographing (September 2011) sadly not brewing beer – Cobbold buildings.

On the West Bank terminal (to the west as you travel from the lock) stands a single, large, blue crane bearing the lettering: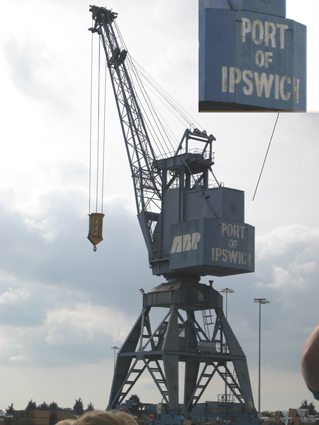 As far we know this crane is non-functional...
[

UPDATE

21.3.2014: "I have been enjoying your site immensely, but thought I must set you correct on one small point. You mention that you think that the crane on West Bank is non-functional. This is not the case. There are two of these beasts on the dock, and happily, are still in full working order. I've worked at the port since 1992, and have seen both in action many, many times. This is a great and fascinating site - keep up the good work! Best regards, Ian Luck".

Many thanks to Ian for putting us right and for the positive comments.

]




The lock into the Wet Dock is itself lettered with huge, solid, rivetted cast iron parts bearing the name 'RANSOMES & RAPIER LTD'. These are best seen from vessels within the lock.
See also our Ransomes page and Island site page for more information.