New Cut East / The Island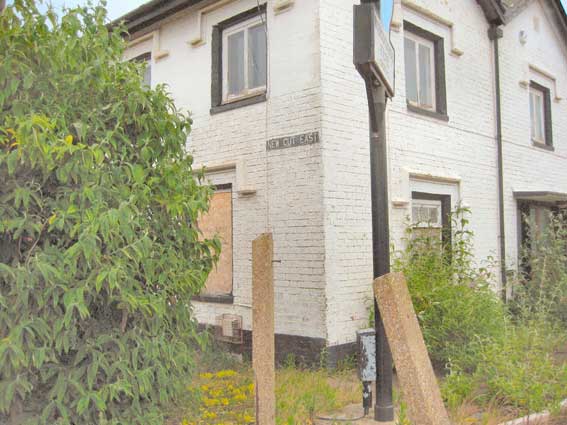 Photographs courtesy Peter Turtill


From the fenced-off part of the Island site, few people see the street sign:


'NEW CUT EAST'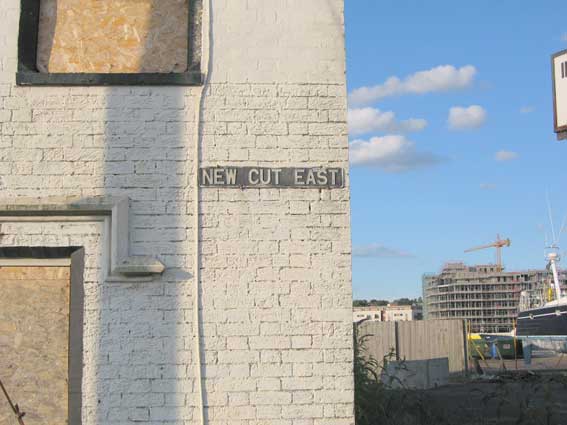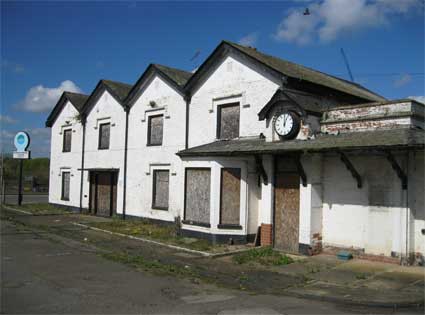 2013 images
The Harbourmaster's House and Lock Cottages. These properties were constructed around 1840 besides the original lock gates for the Wet Dock (see our Wet Dock map) so that the men in charge of the lock "shall be present at all times". These brick buildings once housed the Harbour master and his assistant. The clock stopped at one. The sign to the left reads:


'INTERCONTINENTAL
UTILITIES
(GROUP) PLC'


Across New Cut is the road called New Cut West. Felaw Maltings to the right and The Steamboat Tavern to the left of Felaw Street (site of a William Paul Tenements Trust building and the Bake Office lettering).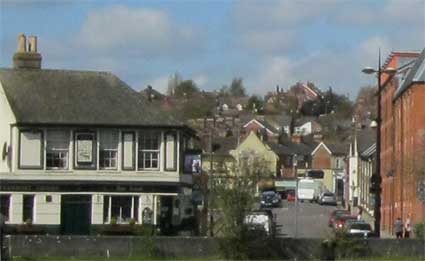 Close-up
Beside the Harbour Master's Office is this boarded-up building.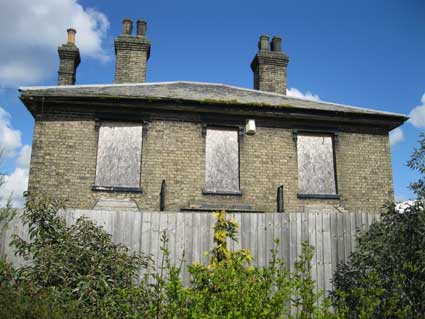 New Cut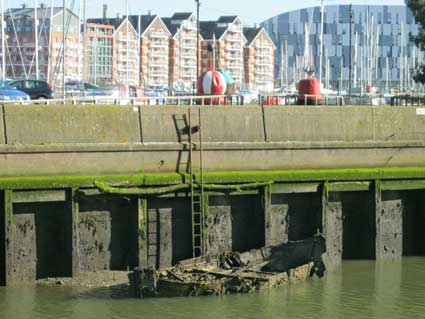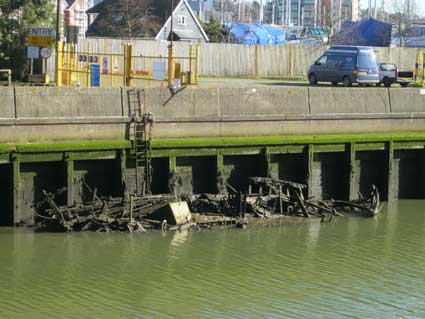 2014 images
Looking at the other photographs on this page, one would barely know that water surrounds and defines this area. So here are two views of New Cut and running above it, New Cut East. These rotting vessels are testimony to the lack of shipping here in modern times; so different to the era of the steamers which departed from outside The Steamboat Tavern to Felixstowe, Harwich and London while barges moved up and down the Gipping serving Needham Market and Stowmarket.

Related pages:
The Question Mark
Christie's warehouse
Bridge Street
Burton Son & Sanders
College Street
Coprolite Street
Cranfield's Flour Mill
Custom House
Trinity House buoy
Edward Fison Ltd
Ground-level dockside furniture on: 'The island', the northern quays and Ransome's Orwell Works
Ipswich Whaling Station?
Isaac Lord
Neptune Inn clock, garden and interior
Isaac Lord 2
The Island
John Good and Sons
Merchant seamen's memorial
The Mill
Nova Scotia House
Quay nameplates
R&W Paul malting company
Ransomes
Steam Packet Hotel
Stoke Bridge(s)
Waterfront Regeneration Scheme
Wolsey's Gate
A chance to compare Wet Dock 1970s with 2004
Wet Dock maps
Davy's illustration of the laying of the Wet Dock lock foundation stone, 1839
Outside the Wet Dock




Home

Please email any comments and contributions by clicking here.

Search Ipswich Historic Lettering


©2004 Copyright throughout the Ipswich Historic Lettering site: Borin Van Loon
No reproduction of text or images without express written permission